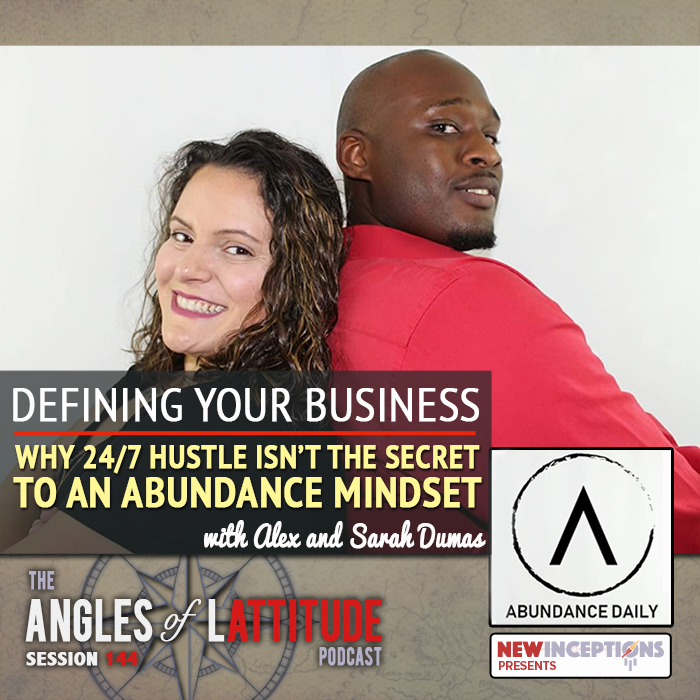 Show notes: newinceptions.com/144
When starting a business, many people make building their business as complicated as improving themselves. The thing is that if you have a good business idea, it shouldn't be all that complicated to get results. In fact, there are still plenty of multimillionaires out there that haven't used social media to get their message out there.
That said, you should always be improving yourself. If you're not, then you're automatically going backward.
These concepts are examples which I learned from my Amway group, LTD, back in 2006. While I'm no longer active in the business, I can say that I learned a ton of great fundamentals there.
Likewise, today's guests, Alex and Sarah Dumas, learned quite a bit from their days of being in the MLM (multi-level marketing)/direct sales as well. However, not all of it was awesome.
In fact, in this conversation, you'll hear them talk about how much of what is taught today in MLM's is only part of the story. And more interestingly, much of what's taught to entrepreneurs as a whole - especially hustling 24/7 - might not be the best thing for YOUR business.
Learn from the Dumas' experiences as they talk about these topics as well as what it takes to work and live abundantly.
Enjoy!