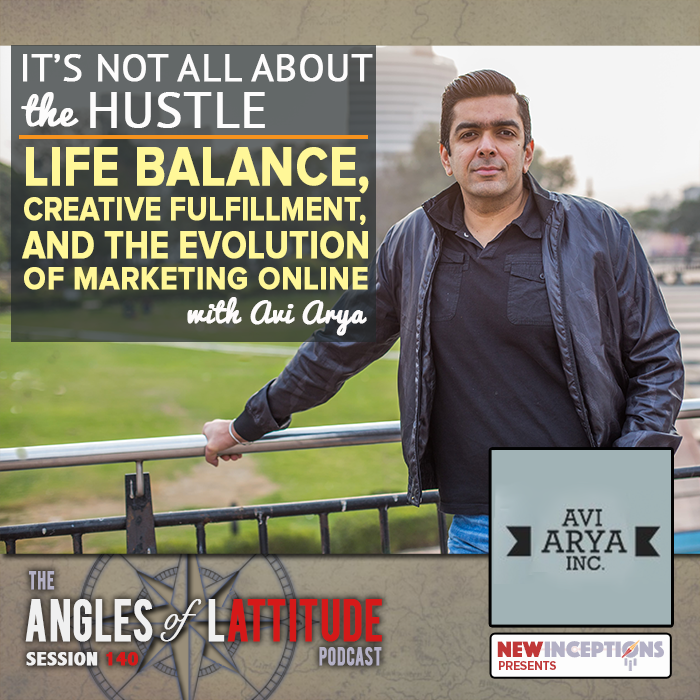 Show Notes: newinceptions.com/140
Social media, it's an interesting tool. Most of the world looks at it as a distraction or a way to share with family and friends. However, those of us who are in the entrepreneurial / creative space - we see it as a little bit more than that. Sure, we like to let people know what we're up to, but we also like to share our projects and/or our message.
If you're good at digital marketing, you'll have no problem blending in your personal posts with your business posts. If your business is part of your personal mission, then it's even easier.
Today's guest, Avi Arya, is all about helping companies reach out and connect to native social media users. He travels the world not only as a speaker, but as a consultant.
However, this doesn't define him. This is simply the work he does.
When he's not traveling around the world, he spends as much time as he can with his family, dogs, and doing the things he really enjoys doing.
The key is this: He works to live, not live to work.
In this installment of the AoL Podcast, listen as we talk about how he rose to the the top of the industry, some of the mistakes that new marketers make, and his perspective on work/life balance.
Enjoy!