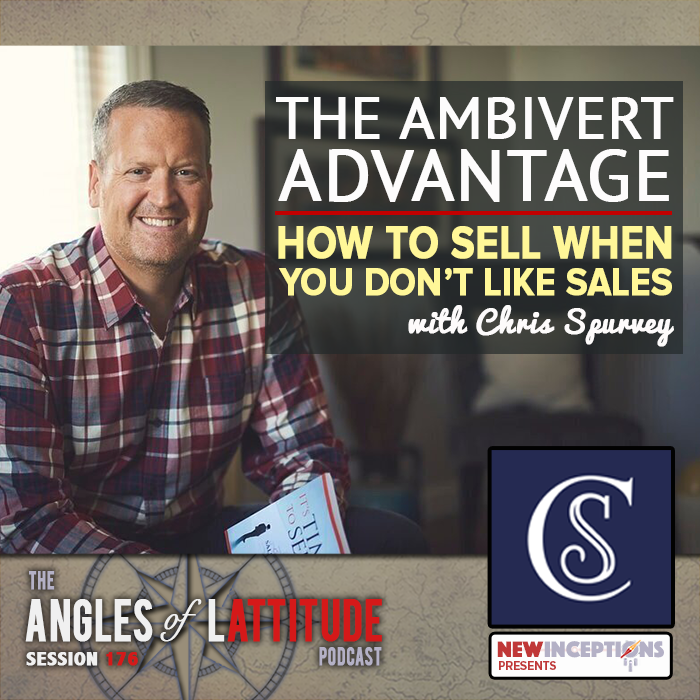 Full Show Notes: newinceptions.com/176
For many people, the main reason they don't start a business is simply because they don't want to (or feel they can't) sell. In fact, many of the most successful books in business are those that teach the reader how to sell. And interestingly, many of those books teach tactics that reinforce the reader's perspective of sales. This perspective being that sales is all about bypassing objections that a potential buyer would have.
However, what I've learned in the last few years is that sales, when done right, is more about adding value or service to someone who needs a particular solution. Meaning that, if you're looking to develop a sales process, it needs to include a phase where you can ask questions from the potential buyer. It also needs to include a point where you suggest the solution based on the buyer's needs. And then, if they need help, they'll ask for it.
This session's guest, Chris Spurvey, is all about that process. And, in fact, he suggests that ambiverts, who are people who aren't quite extroverts or introverts are the best equipped to do sales.
Interestingly enough, most people who can't think of doing sales the "traditional" way, are, in fact, ambiverts.
In this session, we learn from Chris why ambiverts like him, have this special power to be super successful at giving people what they want.
If you've dreaded sales in the past because you don't want to come across as being sleezy or pushy, then this chat is one you don't want to miss.
Enjoy!