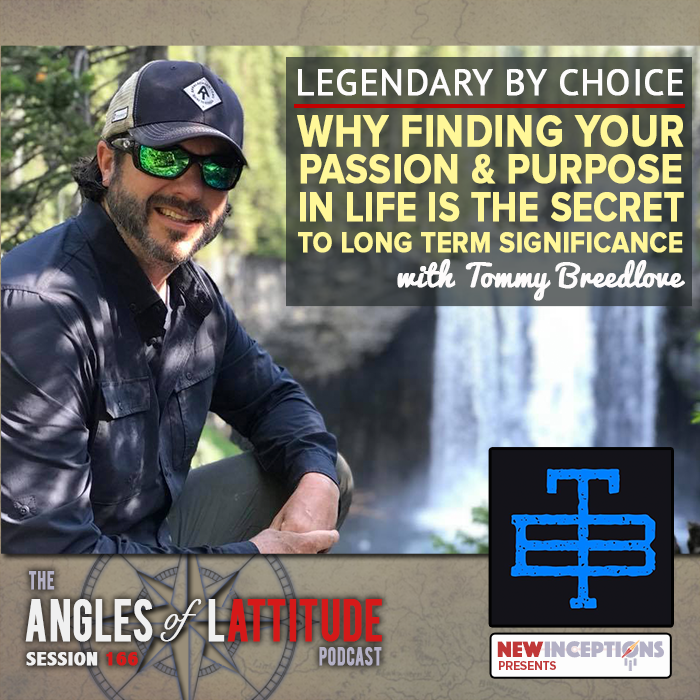 Full Show Notes: newinceptions.com/166
I can't tell you how many times in college I heard fellow students use the phrase "I'm going to take a nap and wait patiently for death" as a joke. And in reality, for many, life is simply something that has to be endured. However, I fully believe that finding your passion & purpose in life is a huge part of getting out of that life of quiet mediocrity.
Since college, and especially after starting this podcast, I've come to the realization that individuals who have this figured out have overall a lot less stress in their life. Not only that, but they usually have a higher chance of being fulfilled by the work they're doing.
This session's guest, Tommy Breedlove, has gone through it all. From being incarcerated early in life, to working at the C-suite level, to realizing that the more he wrote his own story, the less others controlled it. Today he helps others not only realize that fact for themselves, but helps them find their next level.
In this chat, Andy and I get the chance to learn how he made that realization for himself, how he helps other men find their own way, and some pointers we can all use to start moving the dial a little bit more today.
Enjoy!