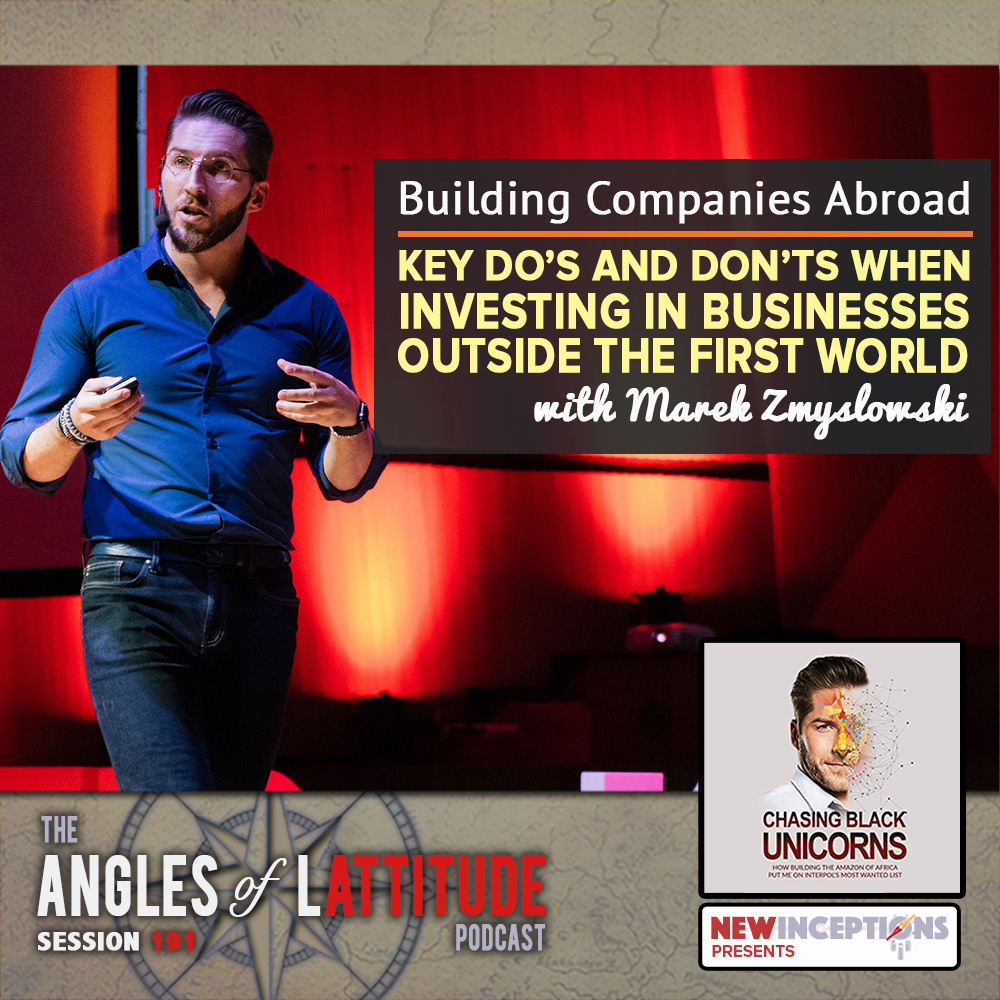 Full Show Notes: newinceptions.com/191
Welcome to 2021, everyone. What an interesting ride it's been... and we're not out of woods yet. However, if you're interested in building companies (and who isn't these days?), I'm really feeling hope in the air. Hope of a fresh start.
If anyone knows about fresh starts, it's this session's guest Marek Zmyslowski. He's had a couple in his career - but one he's most notable for is the one he had to go through as he was writing his book Chasing Black Unicorns.
In his book, Marek shares with us the story of why and how he built the Amazon of Africa... but then how selecting a bad business partner eventually got him in hot water with Interpol... and what he learned from the whole ordeal.
In our conversation with Marek, new co-host Ya'el and I explore some of the items Marek has learned you want to do or don't do when you're building companies in up and coming countries.
Enjoy!