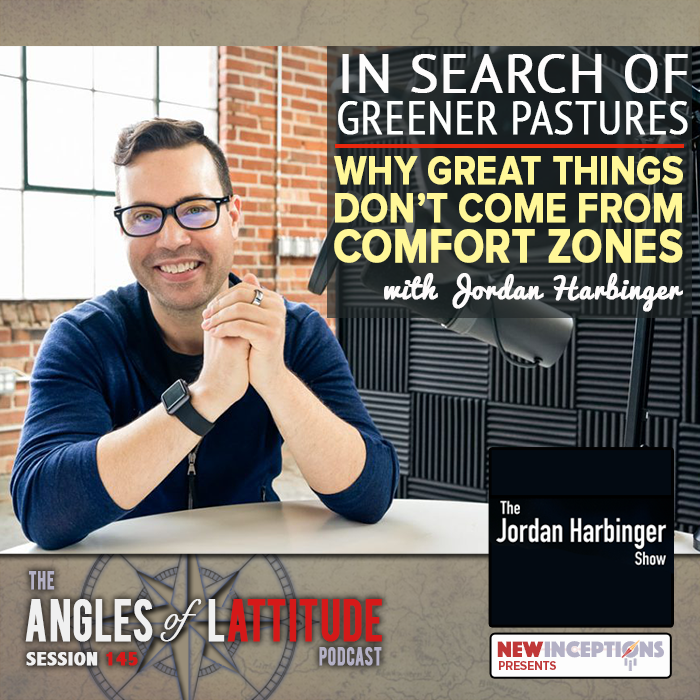 Show notes: newinceptions.com/145
The best things in my life have happened because I've stepped out of my comfort zone. Whether this was starting in band when I was in junior high, going to college, or stepping out to ask Maria on a date, good things happen when you take chances. Sure, sometimes things go south and don't work out the way you would have liked, but you never know until you get started.
Case in point, today's guest, Jordan Harbinger, started his podcast way before they were considered "popular". Sure you could download them on iTunes, but when he heard that people were going to be able to listen to them easier with the release of the iPhone, he knew he had to jump on the wave.
His first show, Art of Charm, was where I got to know him. And as his content matured, I felt myself maturing with it.
Today he finds himself on his own platform where he and his team work (including his wife Jen and his producer Jason) to put out The Jordan Harbinger Show 3 times a week. (As they say in Letterkenny - Must be nice!)
In this conversation, Harrison and I get the chance to find out more about the various transitions in his career and why it's necessary at times to move on to something new.
Enjoy!