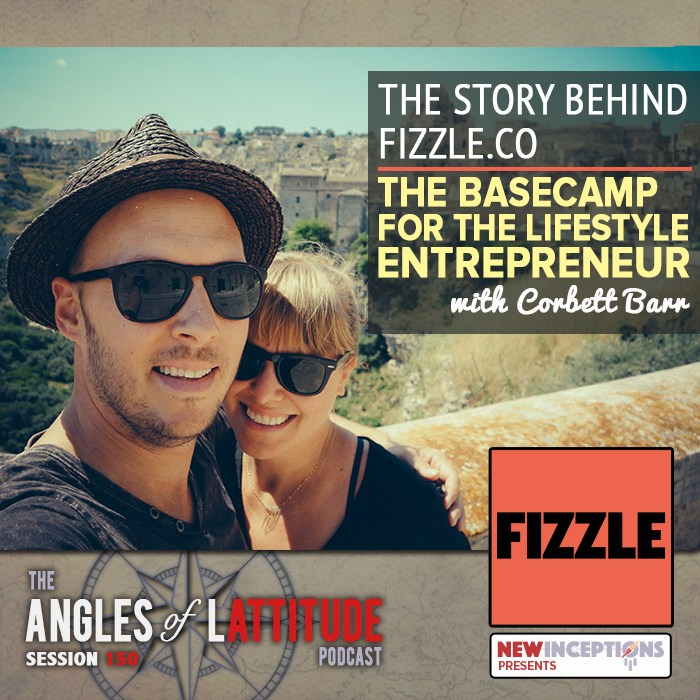 Full Show Notes: newinceptions.com/150
If you've been following the show for awhile, you're probably aware that I'm a big fan of Fizzle. Personally, I think they're one of the best sources I've seen out there for the lifestyle entrepreneur.
Why?
Well, there's a couple of reasons for that. For one, their library of courses available to their members are geared for those who need an Entrepreneurship 101 or 201 course. They cover all the fundamentals.
But that's not all that's there.
In fact, the creators joke with the idea that people come for the courses, but stay for the community.
Which is so true. In fact, I'm still interacting with several people I met on there 4 years ago. Including Veronica.
In today's interview with co-founder of Fizzle, Corbett Barr, Veronica and I talk to Corbett about the founding of Fizzle and what he thinks about the online entrepreneurial space 10 years after he started his first blog Think Traffic.
It's my hope that you get a bit of an understanding of why Veronica and I both believe Fizzle is such a great resource.
Enjoy!