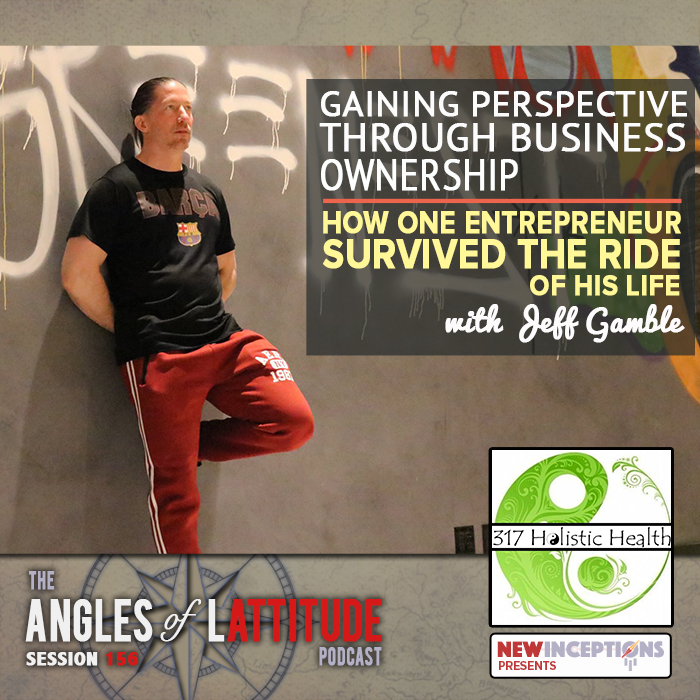 Full Show Notes: newinceptions.com/156
Business ownership comes in many forms. The goal of this show has always been to expose the listener to as many ways to start earning 6 or 7 figures a year. In the last session, our guest, Chris Prefontaine, built his income generating machine through real estate investing. In session 150, we had Corbett Barr on who told us about how he managed to make Fizzle from the knowledge he knew about monetizing traffic online.
In this session, I had the chance to speak with an influencer here in the Indianapolis area about his background in various businesses including multi-level marketing (MLM).
As you guys probably know, I've been a fan of properly ran MLM groups for years. For instance, way back in session 23 of the show, Laila and I had the opportunity to interview soon to be Amway Diamond Mark Nathan.
What he and today's guest, Jeff Gamble, can tell you is that a large part of being successful in the network marketing arena is affiliating yourself with great people.
Pair this experience of his with traditional business and the result is someone that knows a lot about what it takes to be successful entrepreneur and leader.
But don't think that this journey of his has been easy. He's had more major setbacks than anyone I know.
Even if you're not interested in getting involved with an MLM company, let his story be one of inspiration to you in whatever you're pursuing.
Enjoy!