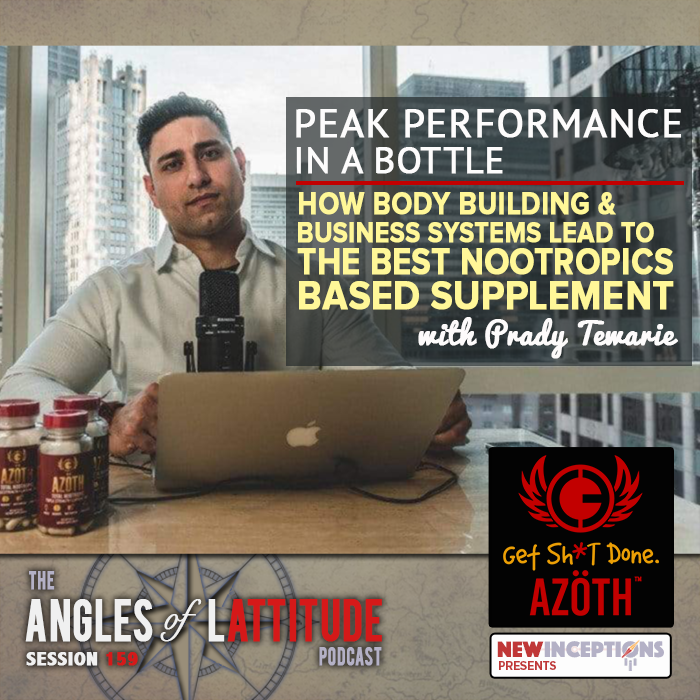 Full Show Notes: newinceptions.com/159
When it comes to peak performance, most experts on the matter suggest that we learn how to care for ourselves, plan, and execute accordingly. However, even the most disciplined of us will have problems from time to time. Whether it's a physical ailment or a mental breakdown, we all have issues from time to time. Thankfully, there's some supplements on the market that can really impact your mental state. In fact, some of them contain some of best nootropics in existence.
If you're not familiar with term nootropics, Veronica and I weren't either before this interview. However, the way that our guest, Prady Tewarie, described them, it almost sounds too good to be true! Something better than coffee?! Blasphemy!
In today's conversation, Prady shares with us his journey in starting his business Azoth, one of the fastest growing nootropic supplement companies today. What's cool to me is that his entire journey in starting his business has been rather organic. He didn't force it by starting a business first and then finding a product. In fact, he did it the way that it should be done.
If starting and growing a business based on your interests is something you're wondering if you should do, let Prady's story inspire you to give it a shot.
Enjoy!