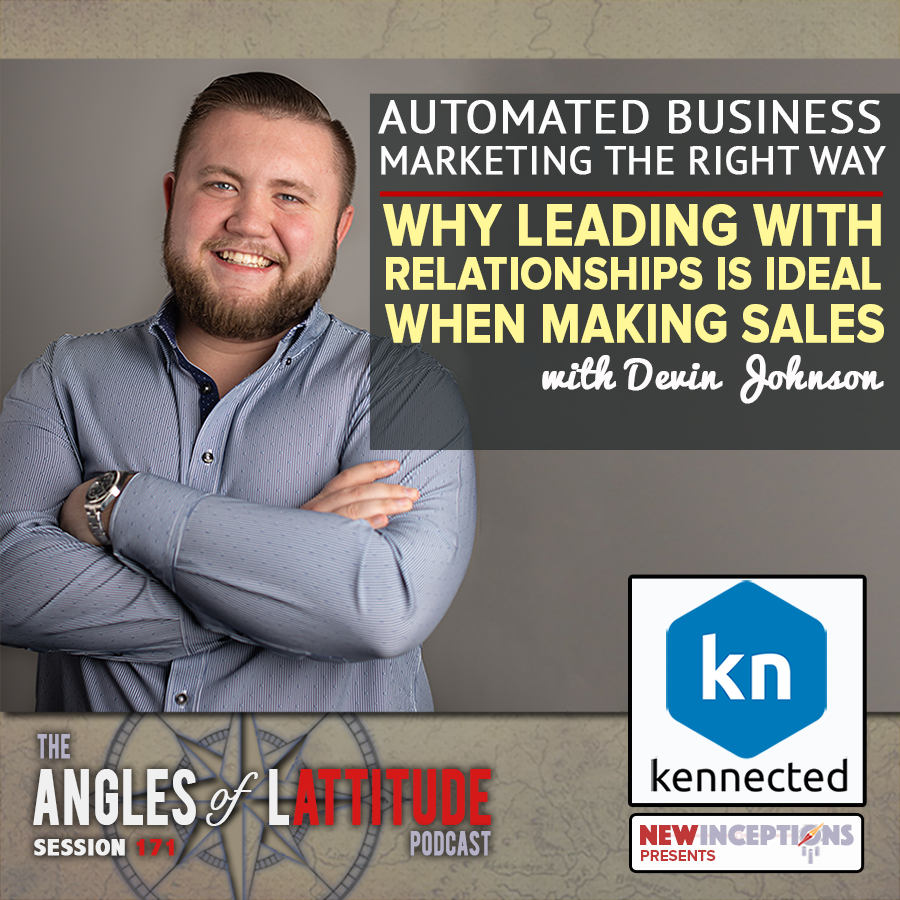 Full Show Notes: newinceptions.com/171
Business marketing online is still a bit of a mystery to many business owners. Especially when it comes to LinkedIn.
In the past, we've had interviews with LinkedIn marketing experts Myr Bacun and AJ Wilcox about building groups and advertising on the platform.
Those are great and cool strategies on their own, and I know they work. But it seems that whenever I go to LinkedIn, I'm always being blasted by 3 to 5 messages saying "Hey, nice to connect! Seems we know similar people. Do you need help with...?"
Have you felt that way?
As this session's guest, Devin Johnson puts it, it's simply not the way to do long term business. You lead with relationship first.
So in this interview, we'll learn how Devin and his company Kennected are righting the ship when it comes to making meaningful connections online.
Enjoy!