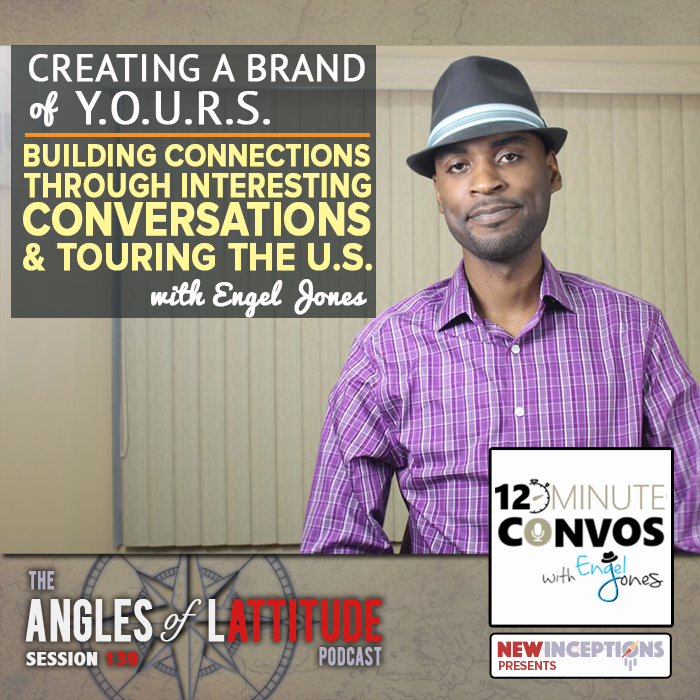 Show Notes: newinceptions.com/139
As creatives go, it's always nice to meet other people who are on your wavelength. That's one of the great things about doing interviews is that it gives you a reason to meet people.
Whether that's in audio or video form, doing interviews not only gives you this opportunity, but it allows you to have a platform that you define while at the same time sharing it with someone else.
Through his efforts, Engel Jones, has become a master of making connections and sharing his platform. Through over 2000 conversations in the last couple of years, he's connected with amazing people at all levels.
On top of this, last year he and his wife went on a tour of the United States to talk to many of these people (again) and have an in person conversation with them.
In this conversation, find out in his own words why he started his podcast and what he's learned along the way.
Enjoy!