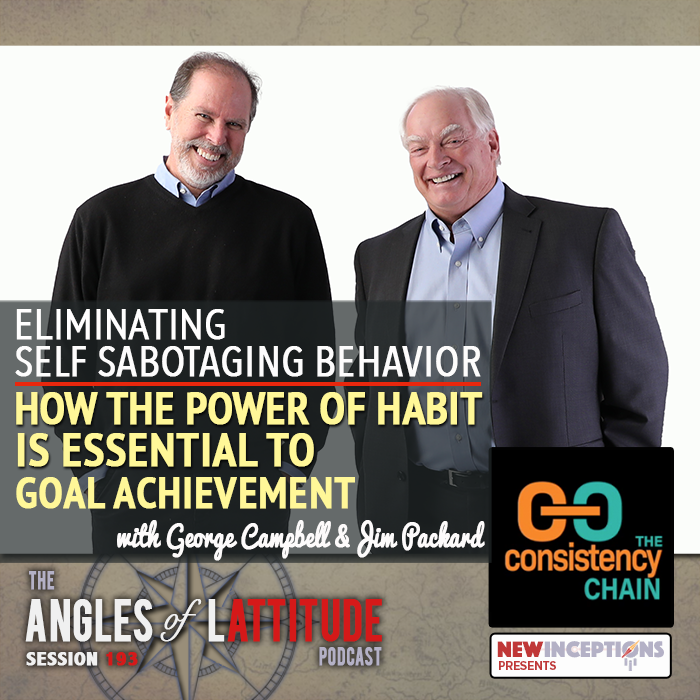 Full Show Notes: newinceptions.com/193
Self sabotaging behavior is a common theme when it comes to personal and business development (or the lack thereof). Whether it's the lack of willpower to get healthier, the determination it takes to go through college, or the focus it takes to build one's business, there's one thing that is certain when it comes to accomplishment: setting a goal is one thing - but actually achieving that goal is something completely different.
In this session of the show, Ya'el Johnson and I get to talk to two completely different kinds of individuals who have made it their passion to help others figure out how to achieve goals like this.
Through their app called the Consistency Chain, they're helping tons of people build good habits in place of the ones that have lead them to where they are now.
In their recent book built on the same premise, The Consistency Chain for Network Marketing, authors George Campbell & Jim Packard suggest that the main reason that people don't do well with network marketing is that they simply haven't built the right habits to actually grow their business. In fact, George goes on to say that he was only successful when he realized he was the common denominator between all these opportunities.
In this conversion, we explore how they came to that conclusion and some of the concepts one should consider when trying to achieve anything in this world - let alone building a network marketing business!
Enjoy!