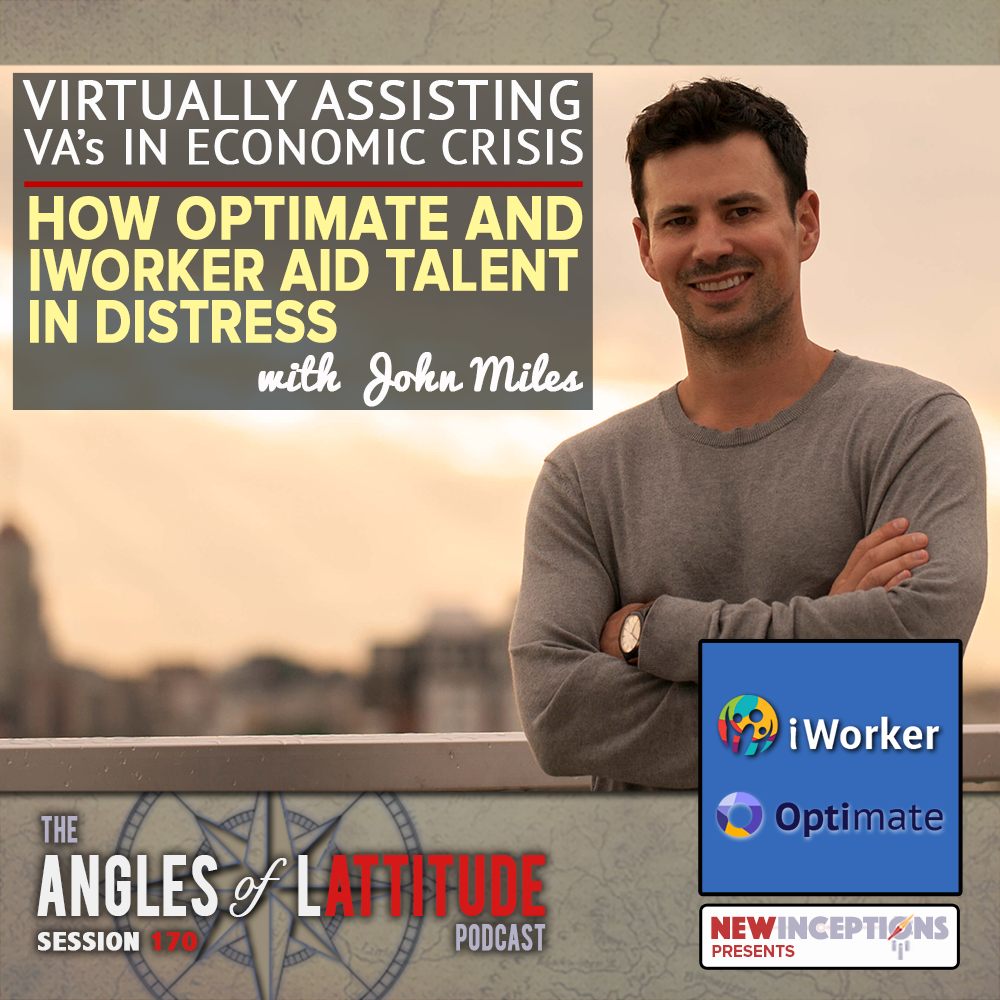 Full Show Notes: newinceptions.com/170
With the coronavirus outbreak, working remotely is starting to become a normal trend. In fact, I'd say it's moved the timeline up by 5 years or more until we see a lot more remote workers. However, not all virtual workers are from first world countries where being able to work remotely is considered a perk. Instead, they reside in countries where they might be in the middle of long term economic crisis. They have learned how to become virtual assistants or VA's so that they can bring in money than they'd get paid in their home country.
To help those folks, today's guest, John Miles, and his partners at iWorker and Optimate, have built a network of VA's around the globe. These aren't just any VA's, though. They are VA's who actually are usually more than capable to handle what us solopreneurs would throw at them. In fact, a lot of them have degrees in the work that they do.
In this interview with John, we find out why he and his partners felt they needed to start down this path and who might benefit from hiring from those in the network.
Enjoy!