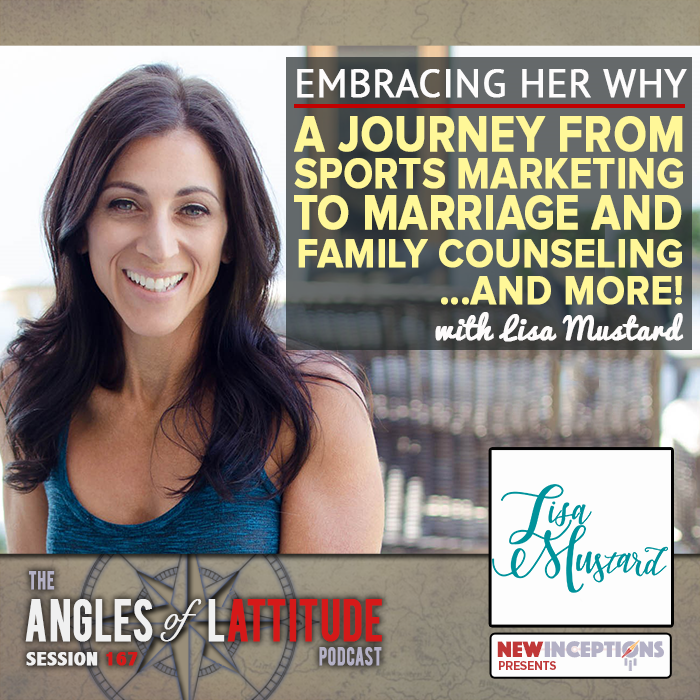 Full show notes: newinceptions.com/167
When it comes to marriage and family counseling, one would think that the therapist loves to do what they're doing. Why else would they do it? It has to be a super fulfilling job in that you're doing all this great work with couples and helping them make breakthroughs critical to the relationship's survival.
However, just like any other health related position, working with troubled patients can take its toll. It's so easy to take their problems home on top of the all the things that one has to cope with in their own life.
And it's not just the health field - doing anything you love too intensely for a long time can lead to burnout.
This is certainly the truth for this session's guest, Lisa Mustard.
And, in fact, it's one of the reasons that she's started her podcast, The Therapy Show.
In this chat, Veronica and I get the chance to learn how she's been able to package up her own life experiences in two hugely different arenas into what she's doing today. Not only that, but we also discuss the importance of self care regardless of our position.
Enjoy!