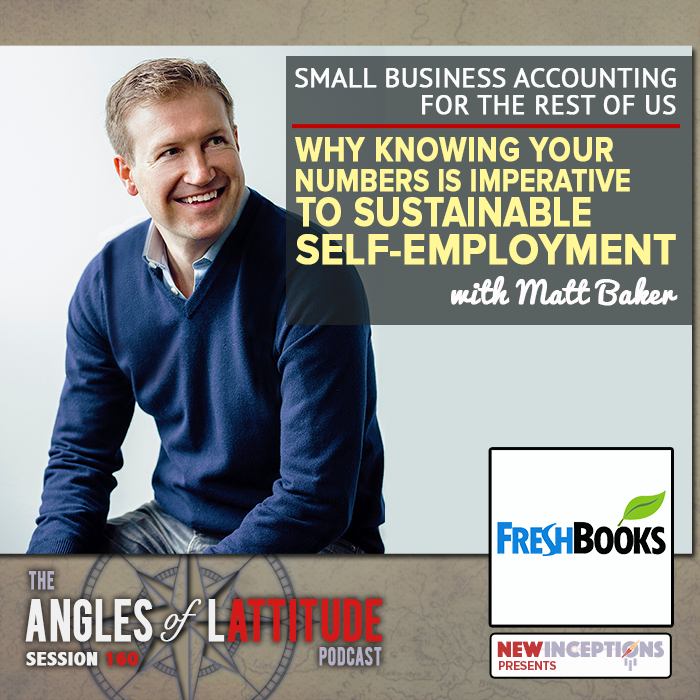 Full Show Notes: newinceptions.com/160
Small business accounting is a topic that many entrepreneurs needlessly struggle with when they're getting their feet wet with running a business. For me, I have a simple tracking system of my expenditures. And usually, when it comes to invoicing, I usually opt to get paid on the front end. Outside of that, I really don't have too much to keep track of.
However, I realize I'm not a true representation of most business owners. Most business owners need a platform that can do more than AR/AP. They might need something that takes care of payments and is a CRM on top of that. A one stop location for all of your financial bookkeeping.
That's where Freshbooks comes in.
In our chat today, Matt Baker, VP of Corporate Strategy and International Expansion at Freshbooks, shares with us what numbers of business owners should be paying attention to.
We also discuss the process of de-risking the move to self-employment as well as what he'd recommend to entrepreneurs starting out in the Midwest.