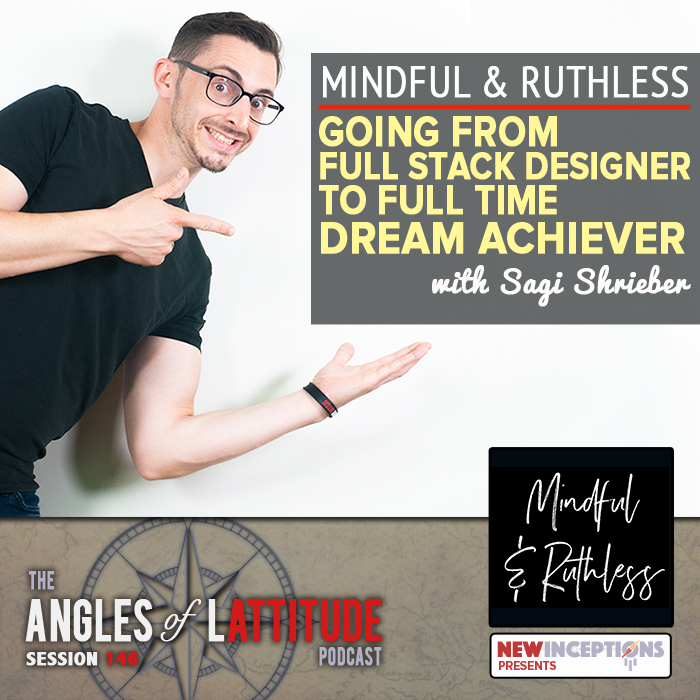 Full Show Notes: newinceptions.com/146
Having success in work you love doing can take awhile to actually happen. There's certainly a Gap we all have to cross. In that Gap, we tend to ask ourselves different questions ranging from "Why am I still struggling?" to "Should I give up and do what I know I could get paid better for but not like to do as much?" to even "Why am I having so much trouble growing my audience?".
I know I've had these questions, myself.
In this session, our guest, Sagi Shrieber, talks to Veronica and I about his career in design and how he was fairly successful right out of graduation. But after awhile, he found himself at a point in his life where he was $50k in debt and still having to support a family.
In our conversation, we learn what he did to start climbing out of this funk as well as why he spent over $70k in improving himself in 2018.
Enjoy!