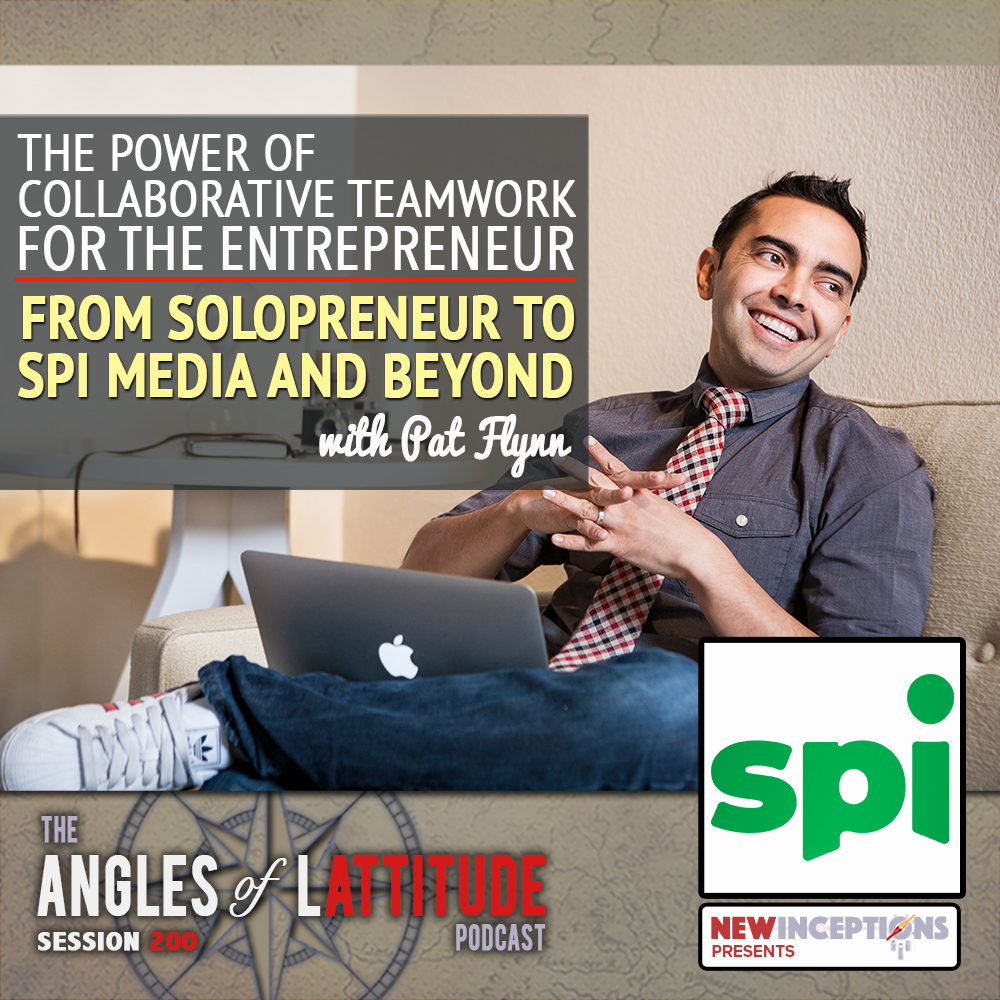 Full Show Notes: newinceptions.com/200
In the last session, I brought up the books Key Person of Influence and OverSubscribed both written by Daniel Priestley. And, as I've been telling people in my day to day life, I think these books are as vital to someone's success as an entrepreneur as Rich Dad, Poor Dad and The E-Myth Revisited are. Sure, you can go without reading any of these books... but I highly suggest you don't pass them over.
For the longest time, today's guest might have been considered the Ultimate Warrior of Solopreneurship. In fact, for much of its history, Smart Passive Income (SPI) featured Pat Flynn as the Crash Test Dummy of Online Business. And if he could start a six figure passive income business on his own, anyone could.
But here's the thing. For several years now, he's been part of a team. Sure, he's been the head of creative at SPI, but he's been part of a team.
And I have to admit, when that transition happened out of the blue, I (and I'm sure plenty of others) felt left behind.
Here we were, brought to believe that we could build that online business like Pat by being a dedicated army of one.
But as you'll hear, when he joined forces with Matt Garland and his team, things completely changed - not only in his business, but in his life as well.
Listen in as Veronica and I close out season 5 of the AoL Podcast with Pat as he shares with us his journey of leaving the legend of the great solopreneur behind to join his own team of Avengers.
I'm pretty sure you'll be glad you did. I think it's a lesson we all have to hear.
Enjoy!