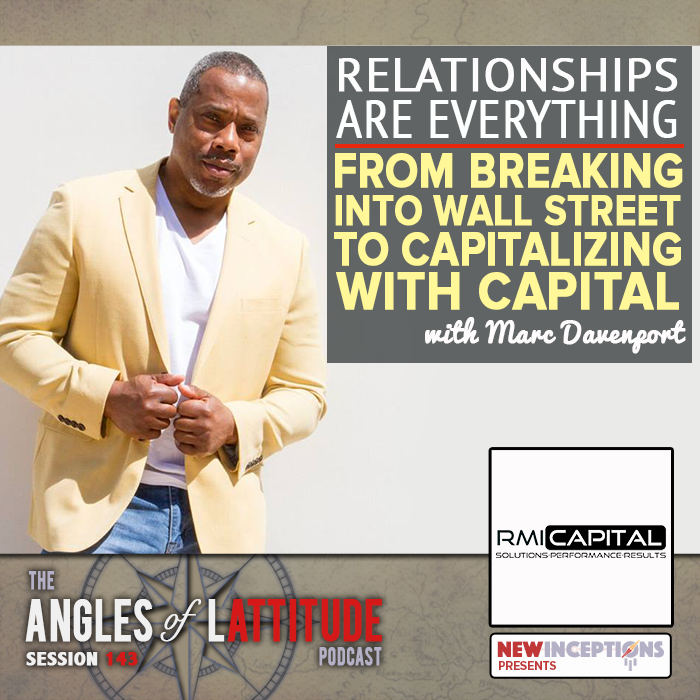 Show Notes: newinceptions.com/143
They say if you can make it New York, you can make it anywhere. In that same spirit, many people see having a job or a career on Wall Street as a way to launch themselves to success.
This is pretty understandable. Over the years, there have been some movies which illustrated a simple idea. That idea being you can start from meager beginnings and become wealthy beyond your wildest dreams if you make it on Wall Street.
I believe this is the case for this session's guest, Marc Davenport.
Having started his career off on Wall Street, he learned a ton. But he also started to develop a network of influential people. That network has helped him get to where he's at today.
In this chat, join Marc and I as we discuss what all he learned on Wall Street, why he started his first business after having that success, and some of the things we can all do to help ourselves in our own journey.
Enjoy!