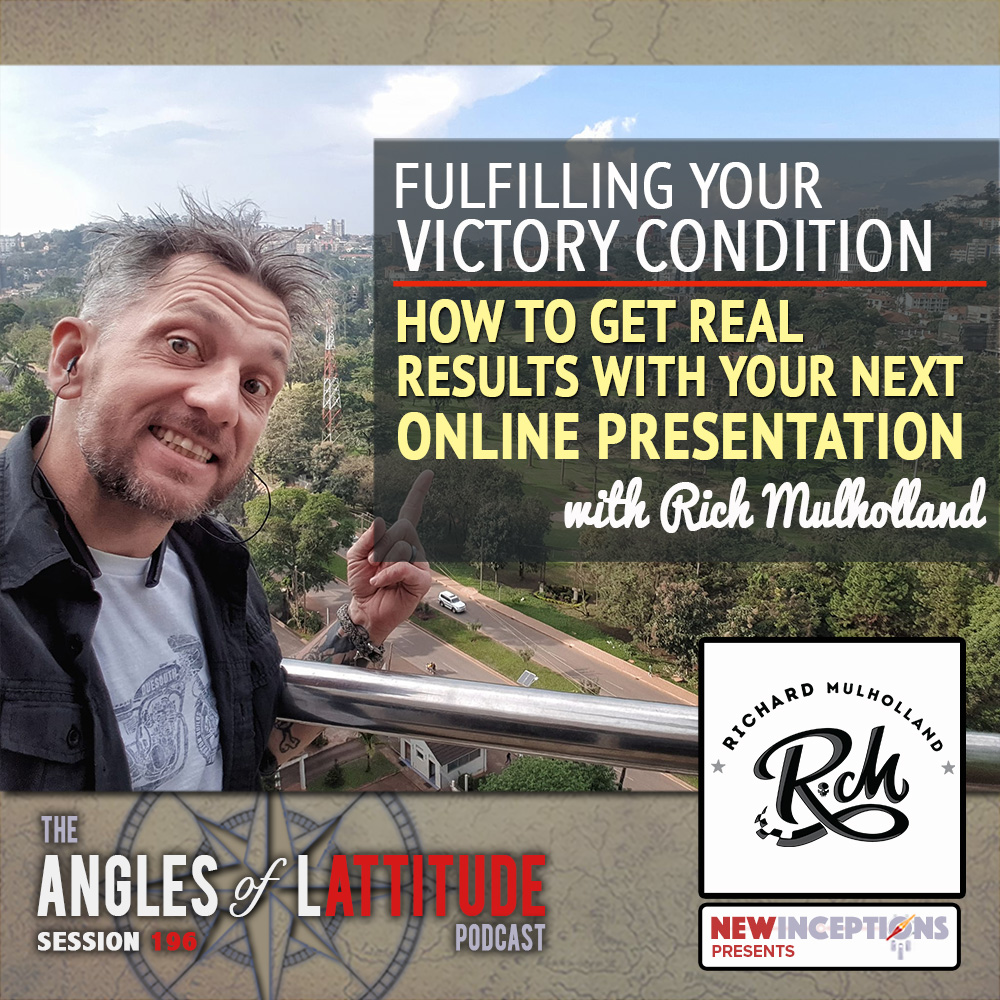 Full Show Notes: newinceptions.com/196
For a good majority of the population, online presentations can be a drag. Reason why is that most people are simply new to doing online business. They simply haven't heard all the tips and tactics which have been discussed in the digital marketing space for the last 10+ years.
As of 2020, though, the game has changed. And just like how Facebook was once a place for college students to get together and discuss school and their favorite professors, things have changed for Zoom as well. What was once a platform utilized mainly by podcasters and tech savvy businesses, everyone and their brother is using the platform.
However, that doesn't mean that they're doing a great job doing so. In fact, poor presentation skills is nothing new. It's just now being done in a widely used setting.
So in this conversation with our guest, Rich Mulholland, we find out how he's not only been able to help people get better at presentations themselves, but why so many business owners fail to take their business to the next level.
It was very interesting and unexpected to Andy and I how these very different topics actually are related.
Enjoy!