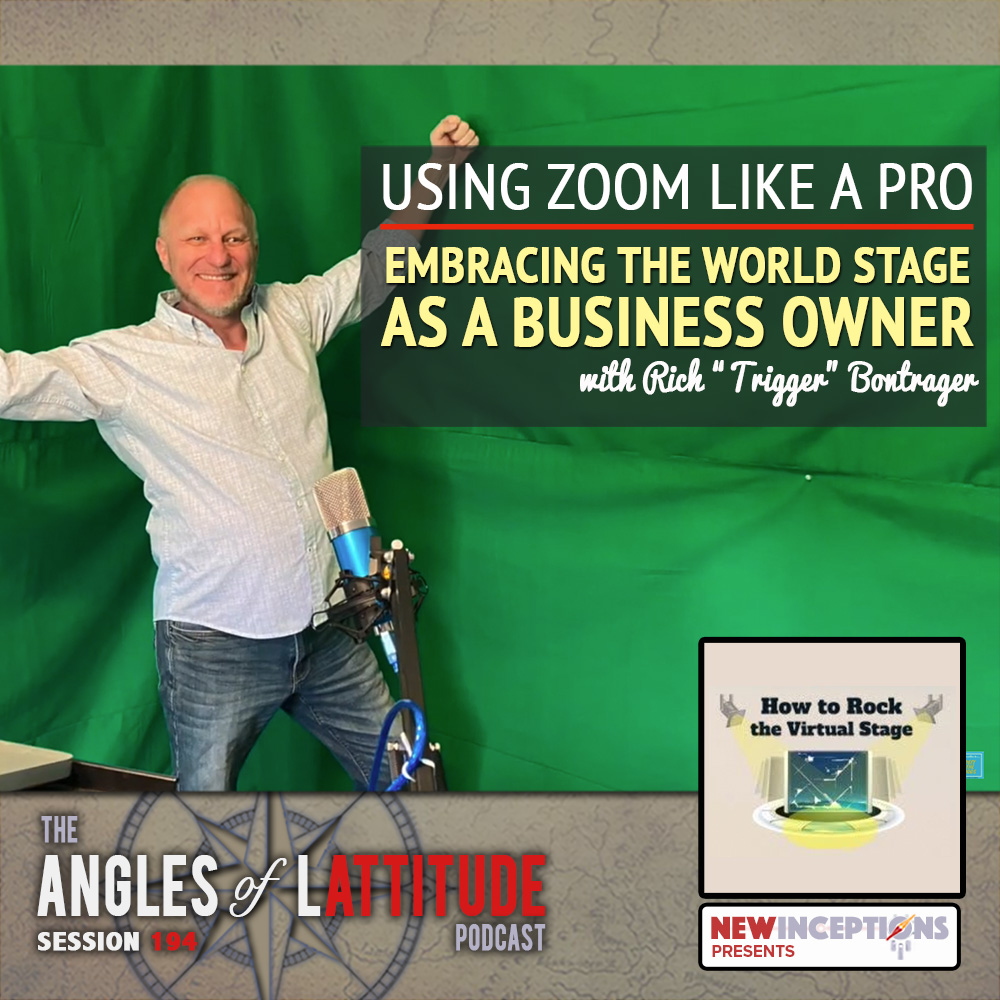 Full Show Notes: newinceptions.com/194
In 2020, using Zoom has become commonplace for businesses and schools alike. Since so many people have become familiar with the platform, it only makes sense that there are ways we should or shouldn't use the platform. Whether you're a business leader, a member of a nonprofit, or a teacher, no one wants to attend a zoom meeting where the presenters aren't engaging.
In this session of the show, Andy and I have the opportunity to speak with someone who has made it his mission to help others harness the power of the virtual stage.
More specifically, the Trigger, Rich Bontrager, coaches his clients to be better presenters through time proven broadcasting techniques.
In this conversion, we explore why his approach makes such a big difference when you're trying to seperate yourself from the pack in virtual presentations.
Enjoy!