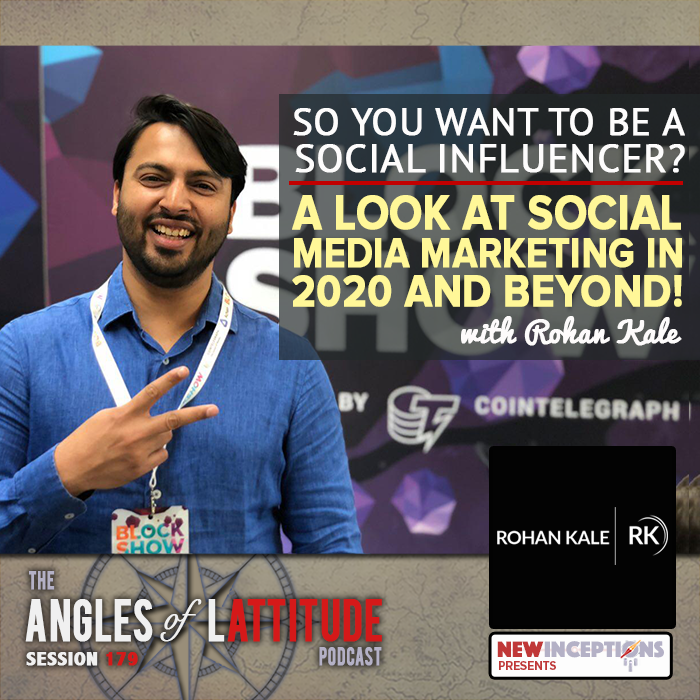 Full Show Notes: newinceptions.com/179
Today, more than ever, videos play a large part in social media marketing. If you have a goal of becoming a social influencer, there's a pretty good chance you'll need to know how to not only make but produce good quality content to attract people to be part of your audience.
Here's the catch, though. Not all business owners want to be social influencers. In fact, many business owners might prefer to stay out of that particular limelight because they feel that it would take even more time to make that extra content. Time they could be spending doing what works and less experimenting with new content.
So how does someone who prefers to work their craft and/or work 1 on 1 with their clients, find the time to create and edit this new content?
Well, truth is, they need to bring in someone who has a proven process to attract the right type of audience.
Our guest, Rohan Kale, fits the bill. Personally, I call him more of a social media marketing architect. Not only does he has the process down, but like an architect, hires out the in person work to local videographers.
It's a really fascinating business model.
In this session, Andy and I learn how he got started in business and what about his approach makes his process a winner today and in the future.