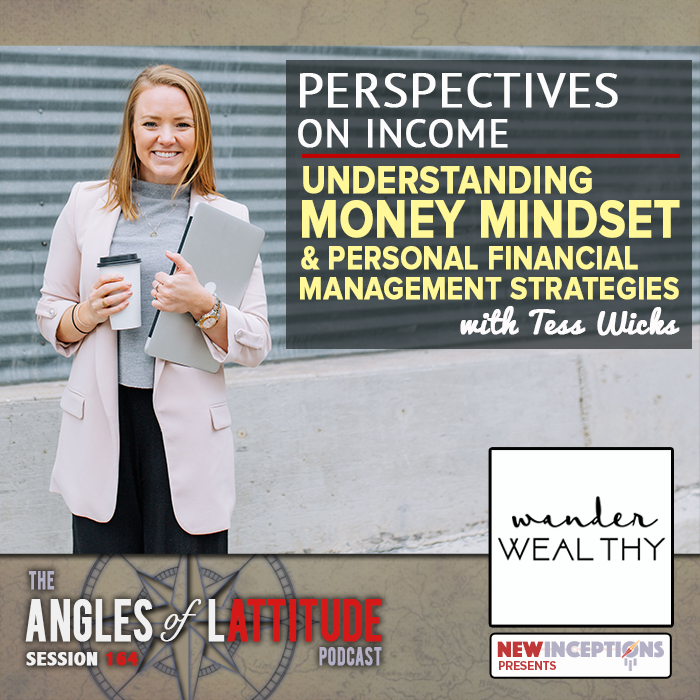 Full show notes: newinceptions.com/164
Personal financial management is a topic that many people really don't want to touch themselves with a ten foot pole. A lot of the time, the reason for this is that as a society, we're just not taught how to manage our own money. For those of us who are lucky to have extra to invest, we feel that we need to hire a financial advisor or investor to do the work for us.
While that might be helpful, it's not a great plan to simply give up the responsibility for our own portfolio. Since the world runs on money, we all should have a good fundamental knowledge of how the game works.
In this session, Veronica and I speak with Tess Wicks. Like many others, Tess didn't grow up really thinking about money. In fact, the only reason she started learning about the subject was through necessity due to her major and future career.
However, that career didn't last long. After realizing she wasn't cut out of the 9 to 5 world and could help others with their knowledge of money, she set out on a mission to educate.
In our chat, we learn about the illusion of job security, her unique digital nomad lifestyle, and why it's important to set goals in our finances as entrepreneurs.
Having a healthy lifestyle is something that is brought up time and again in pop culture. However, with all the temptations of fast food, taking it easy, and dealing with stress, many people just simply struggle to do what's best for them.
Enjoy!