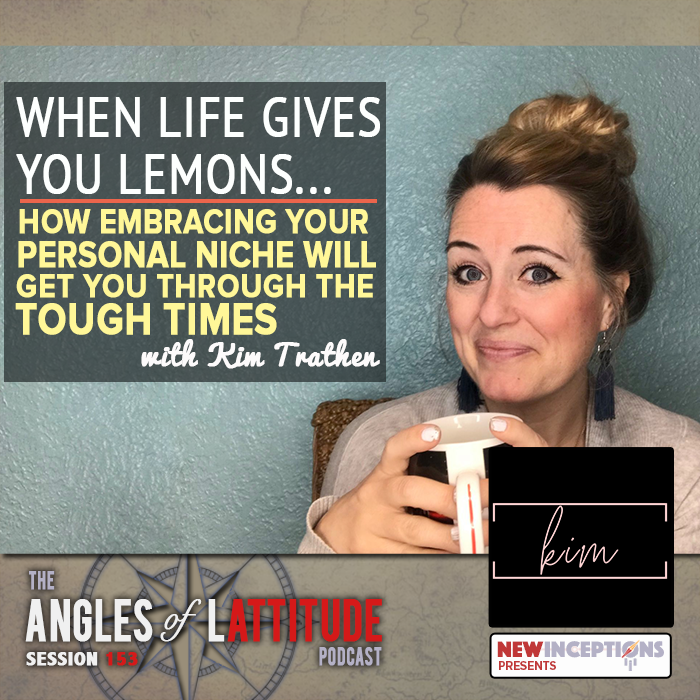 Full Show Notes: newinceptions.com/153
Life has a way of making us rethink the actions we're taking. Whether it's in school or on the job, in life, or even while we're working on our business. That's where the saying "When life gives you lemons, you make lemonade!" comes from. Because it's when we have these obstacles in our life, we often wonder if we're doing the right thing. We wonder if maybe the universe is trying to tell us something.
This is why knowing who we are, what our strengths are, and how we can help others is so vital to our success. It's because we know how we fit in the world, that we're able to justify doing the work we're meant to do - even when it gets hard and we're given reasons to not do it.
In this conversation with today's guest, Kim Trathen, we learn about all the things she had to go through as she was developing her business in 2018. She had plenty of reasons to put her blossoming business on the back burner. However, because she knew what she was good at and how she could help others, it gave her the strength to keep pushing forward.
So join Veronica and I was we talk with Kim about this journey of hers and how you can apply it to your own life and business.
Enjoy!